Last month I took part in The Writer's Workshop Self-Publishing Success course. I have a lot of respect for Writer's Workshop – they provide advice, resources, help and opportunities for writers from all walks of life. Being part of that community has smoothed my path no end. But even if I were not an active participant of 'The Word Cloud' – the WW forum – it would be worth following the Writer's Workshop just to participate in the yearly get together in York at the Festival of Writing. (This year will be my fourth year and I am already looking forward to it!) So you can probably imagine that I have a lot of respect for course run by WW, especially since I had already done their brilliant 'Self-edit your novel' course a couple of years ago.
I was not/ am not a complete newbie when it comes to Self-Publishing (or Indie Publishing if you prefer). I had co-edited two anthologies and done al the formatting for The Random Writers – a superb if sightly unusual writing group I belong to. So the technical stuff, the terminology and the big learning curve at the start of Self-publishing… well I was fairly confident I had digested all that. Not confident enough to do it entirely on my own behalf mind you. Oh no. I wanted to be firmly backed up by a dozen or so brilliant writers. So that alone should have told me that I was looking for something.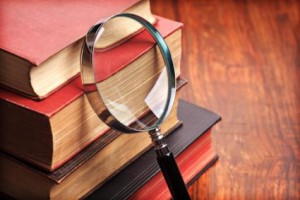 Enter Writer's Workshop Self-Publishing Success tutor, Joanne Phillips.  Joanne is a successful Self-published author who writes contemporary mysteries, commercial women's fiction and romantic comedies. She has also been an Amazon top 100 Bestseller and won the SpaSpa award for best Romantic Comedy. More importantly, Joanne was also down-to-earth, personable, chock full of interesting tid-bits and advice in self-publishing and just generally lovely to work with.
It was a four week course, taking place entirely online which was brilliant because you could conceivably be anywhere in the world with a laptop and internet connection and take part. The subject of Self-Publishing was broken down into four segments – an overview of self-publishing including learning terms and types of self publishing. getting ready to publish, the technical side of uploading and actually self-publishing , and last but in no way least, marketing.
At the beginning of each week we were provided with course materials including an introductory video to that week's topic and extensive but accessible notes. A home work task was also set and often there was an optional discussion topic to get involved in. Part of the homework was to look at and give feedback on your course mates' homework.  As is usually the way wit WW courses, this was pretty intense. While I was aided by my prior knowledge and the fact that I am already a sort of hybrid author, there was still plenty for me to do and take on. In fact it would be fair to say that the homework pushed me in ways that I had never pushed myself.
My goal at the beginning of the course was to find out how to market better and reach my readers. As it turned out the major flaw in my marketing plan was revealed in week one. Namely that as well received as my books might be to the smallish number of people who had read them, I wasn't reaching my readers because no one knew about my books. It seems so obvious in retrospect however it's something that many authors struggle with; the ability to talk about their work and tell people that it's out there for the buying.
Then there was the addition of several new tools to my writing toolkit for example press releases – which I may never love but can at least see the value of now (I'd always sort of skipped them before)- and vlogs – a short video blog aimed at fellow writers and members of my audience, a powerful aid to connection which I may one day post here…
All in all this course is worth every penny. Jo is a great person to work with and gives really valuable feedback. Learning how to identify the right key words was a revelation – seriously my mind is still blown. The concept is simple but putting it into action takes a lot of thorough careful work. I can see how it could immediately improve sales and no one – not any of the books I've read or blogs on self-publishing or speaking to other self-published authors – has ever explained it in such depth and clarity before. Maybe it's one of those things you think every one knows and understands if you know and understand it yourself – either way it's a much bigger deal that the odd paragraph here and there allows for.
If you're just starting out Self-publishing or you've been doing it for a while but not seen much in the way of results, this course is for you. In fact if you think you know enough about self publishing, this course is for you. I can't recommend it highly enough.
A big thank you to Joanne Phillips who completely changed my perspective and gave me the confidence to go forward in self-publishing on my own behalf 😀