Just a quick update post to say that I Belong to the Earth is now once again available as an ebook (Amazon.com or Amazon.co.uk). The shiny new print version will be available around mid October 2016 – I'll keep you posted. This second edition has been tidied up, given a new and improved formatting and interior design, any errors eradicated (hopefully!) and includes the FREE and exclusive short story 'Friendly Fire'.
All for the special introductory price of £0.99 or $0.99 -depending on where you live.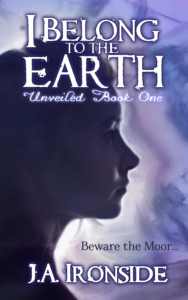 In addition, Unveiled #1.2 – Girls' Night In (a short story) is also available for the princely sum of £0.99/ $0.99. (Amazon.com or Amazon.co.uk)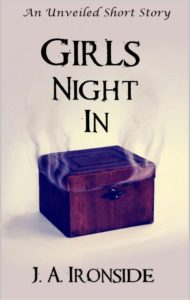 Happy reading 🙂
(And if you can spare the time – whether you love it or hate it – I really appreciate an honest review – just a line or two would be great! 😉  )
P.S. Look out for this week's episode of Dissecting Dragons on Friday 29th September 2016 – I'll be talking about the inspiration behind the books in the Unveiled series and just why I wrote such an unusual and in many ways, disadvantaged, MC – all with my fabulous co-host, M.E.Vaughan.