Here is a list of other anthologies I have contributed too.
A Chimerical World: Unseelie
Edited by Scott Sandridge, Seventh Star Press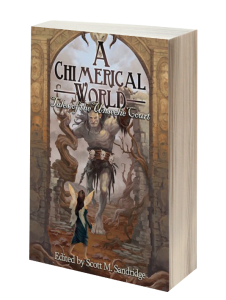 'The Yielding' was picked up by Seventh Star Press for inclusion in their anthology
'A Chimerical World – tales of The Unseelie Court.'  Think all Faeries are like Tinkerbell? Guess again. Nineteen stories about the bad folk who live under the hill. They don't think like humans… Available in ebook and paperback.
Stories for Home
Stories for Hoes Volume One
Edited by Sally Swingewood and Debi Alper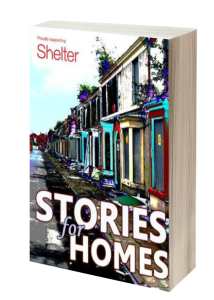 My short story 'Mayflies' appears in the anthology 'Stories for Homes', all proceeds of which go to the housing the homeless charity, Shelter. Available in ebook and paperback, this is a 500 page bargain featuring some great literary talent, from established and up-and-coming writers. And that short story cannot be read anywhere else 😉
Stories for Homes Volume Two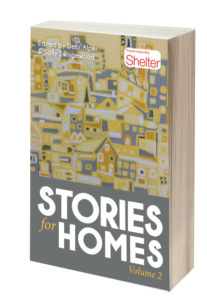 "Stories give our imaginations a home. It's good to see them helping to give people shelter in the real world, too…"
– Joanne Harris, author of 'Chocolat'
"A cornucopia of witty, tragic, elegant, raw, heart-warming and terrifying stories that take the idea of Home, play with it as only truly talented writers can, and all to help those who have no home at all." 
– Emma Darwin, author of 'The Mathematics of Love'
A home is something most of us have the luxury of taking for granted but for many it is a grim struggle to obtain what should be a basic necessity. Stories for Homes is a collection of witty, poignant, funny and heartbreaking short stories by fifty five authors, both established and emerging, reflecting the connection between the immediacy of housing crisis and the stories people tell about their lives around and within it. Volume Two of the anthology includes stories, poems and flash fiction and again all proceeds will be donated to Shelter, the charity for housing and homelessness.
My story 'Born at Ashfall' is in excellent company here and once again all proceeds go to the homelessness charity, Shelter.
A Test of Time
Edited by Vanessa Wester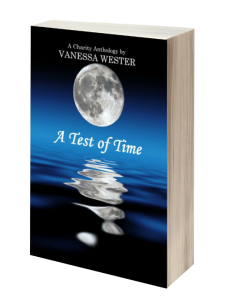 Charity anthology A Test of Time featured my story Needfyre. This is a great anthology with some fabulous stories for both adults and older children. My personal favorites are 'Ascent of Man' by Matthew Willis, 'The Orphan Pods' by Britta Jenson and 'Sea change' by Kaz Ginnane. The anthology is set around the theme past, present and future. All proceeds go to the foodbank.
Reading is Magic
Edited by Vanessa Wester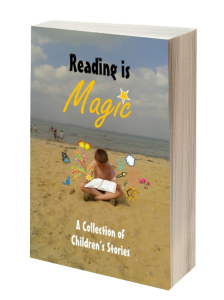 Reading is Magic is a collection of children's stories, suitable for 6-10 yr olds but enjoyed by many adults too! My stories, 'Mangoes' and 'No one Rides Red Horses' are included. Best of all, the proceeds from this book go to the NSPCC, a very worthy cause. Available on kindle or in paperback at amazon.co.uk and Amazon.com.