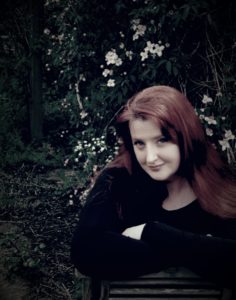 J. A. Ironside (Jules) grew up in a house full of books in rural Dorset. She loves speculative fiction of all stripes, especially fantasy and science fiction, although when it comes to the written word, she's not choosy and will read almost anything. Actually it would be fair to say that she starts to go a bit peculiar if she doesn't get through at least three books a week.
She mostly writes fantasy and Sci-fi, for both adults and YA. Often this leans towards the dark fantastic or dystopian forms of fiction. Occasionally there's some outright horror. Her passion for all things dark and dystopian stems from the fact that these are narrative vehicles that bring out the very best and absolute worst in people. She finds it endlessly fascinating to explore what it means to be human by – figuratively – putting her characters' backs to the wall. Often they'll even surprise her with the lengths they'll go to in order to achieve their goals.
 As a keen martial artist, Jules has studied several disciplines but is most accomplished in Goju Ryu karate which she has studied and taught for over twenty years. Her favourite things include books (obviously), slippers, cheese and surreal conversations.
She now lives in Gloucestershire, on the edge of the Cotswold way, with her boyfriend-creature and a small black and white cat, both of whom share a god-complex.