Ok, it's finally here. Launch day for the second novel in the Unveiled series. I have been a bit rubbish about promoting 'I am the Silence' here  – possibly giving in to my natural urge as a writer to hide whenever a book I've written is released.
Anyway, the usual anxieties around book releases aside, I am really excited that Book 2 is now available. I feel that I've really found my voice with this book and that it's even better than 'I Belong to the Earth' – and it appears there is a growing consensus of opinion to that end, so it's nice to know that I am not entirely delusional 😉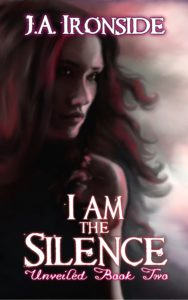 "Have you found your inner darkness, Emily Lynette?"
A year after breaking the Pattern, Emlynn no longer fights her gift. She's become adept at sending the Dead on to rest. Perhaps a little too good…
Sent to investigate reports of a haunting, Emlynn finds herself facing a crushing embarrassment, and worse, a deep betrayal. Deciding it's time to leave the supernatural alone for a while, she travels to Dorset to stay with her childhood best friend, Beth. The Milton Abbey festival of music should take her mind off everything; Ghosts, betrayals and disappointments. Except Beth has changed. She's definitely running with a new crowd – a cooler, dangerous group whose leader, Rhys, has an unhealthy interest in Emlynn.
As if that isn't enough, Emlynn's violin tutor turns out to be a young man she used to know. Lucas has definitely changed – hostile, volatile and rude, but also intense and disturbingly compelling. That's one mystery Emlynn can't leave alone. Torn between her connection with Beth's troubled younger sister and the terrifying black beast that stalks Emlynn in her dreams, there's no rest for the weary psychic. Facing the reality of what Beth is mixed up in, Emlynn may have finally picked a fight she cannot win…
I've mentioned in the acknowledgements that this was a really hard book to write and it's no exaggeration, so I am also strangely relieved that it's now available for general consumption. I am looking forward to hearing what you all think.
Also available for those who enjoy the Unveiled series – two novellas and a short story. You don't have to read these before you read 'I am the Silence' – or at all for that matter, but there are easter eggs and snippets of back story that give a richer reading experience if you decide you want to. (Only available in ebook at present.)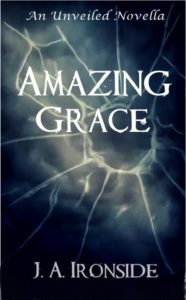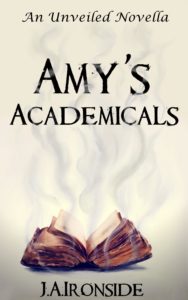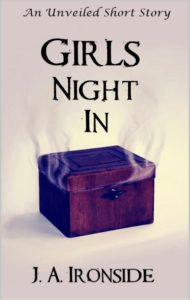 Free Book – Ciaran's Chance
Anyone been wondering what Ciaran has been up too since he exited stage right at the end of 'I Belong to the Earth'? This companion novella to 'I am the Silence' will tell you all.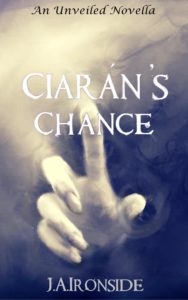 'There are things we do in life that we can't ever take back. Bad things that follow us, no matter how we wish we could change them. So I needed to find him. See the man. And the monster.'
A year after the events in Arncliffe and Ciarán is giving up hope of ever being able to return. Marked by what he did that night, he is no longer the person he thought he was. Surly, directionless and irritable, he reconnects with an old friend whilst staying with his sister. Somewhere between friendship and hatred, he starts to pick apart the strands of whatever darkness hides inside him.
A trip to find his father and confront his past turns into a nightmare that dates back centuries. Because something hunts the men of Ciarán's family. Something ancient that cannot be reasoned with or bribed. Amongst the O'Connors, the sins of the father really are visited on the sons. If Ciarán ever wants to be able to see Emlynn again, he must succeed where all his ancestors have failed and stop the creatures that have stalked his family for generations.
This book is ONLY available through my website BUT I am giving it away FREE.
All you need to do to claim your copy is join my Readers' Group . 
(I send newsletters around once a month or less, no spam – promise. And if you don't like the content then you can always unsubscribe. You'll still have the free book 😉  )
That's it for now but there will be more updates in the days to come. I've been silent but extremely industrious – there are many more books on the way. Thank you for reading and to everyone who's been part of the journey so far, and to everyone who has contacted me to ask about writing or for book recommendations or just because they liked something I've written. I love hearing from you – you all rock.
An especially big thank you to everyone who has reviewed my books. Seriously, authors live and die by word of mouth so every time you recommend one of my books or write me a short review (or a long one!) you are making a difference and ensuring I can write more books for you.
Ok so back to finishing book three it is then…